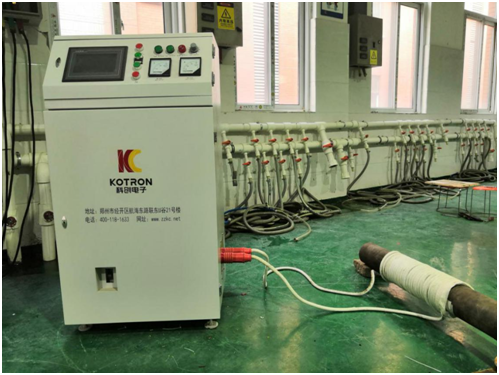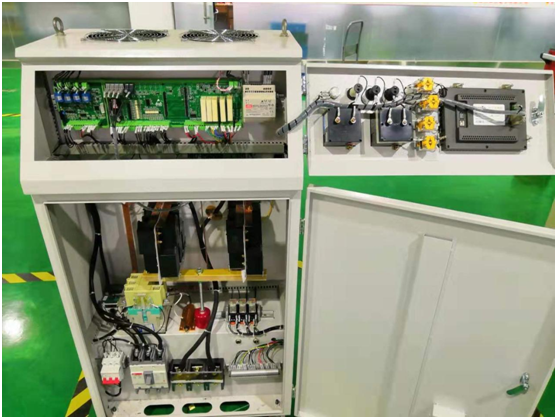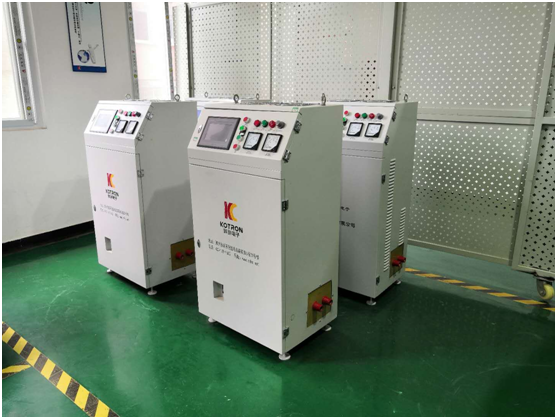 Pipeline preheating and air-cooling induction heating equipment
DSP digital intelligent power supply parameters
Input voltage
:
380v/3 phase/50 hz
Power regulation range:
5%-100%(Digital regulation)
power control accuracy:
±0.5%
Oscillating frequency:
5-12KHZ
Work pattern
Constant current: constant power arbitrary choice
Control core:
High performance dsp processor
Controlling means:
Internal control and remote control arbitrary switching
Operation interface:
Industrial touch screen+ button
Communication interface:
RS485
TAG:&nbsp&nbsp&nbsppreheating&nbspaircooling&nbspheatingmachine
Features
1. All air-cooled system, the sensor is also air-cooled, the system does not need water, it is suitable for field conditions, and there is no problem of waterway blockage and water freezing in winter
2. Small size integrated structure, sturdy and dustproof design, suitable for harsh working environment in the field, 80kW power supply size is only 560mm wide, 770 deep and 700 deep
3. Installation, connection and operation can be completed quickly to meet the tight deadlines on site
4. High efficiency and fast heating, the power supply itself and the loss of the inductor are extremely low
5. Customize a variety of tooling sensors according to the workpiece and process requirements, including: opening and closing sensors, frame sensors, variable radius frame arc sensors, belt sensors, flat sensors, flexible heating cables, etc.
6. Online detection and protection of insulation resistance, online display of insulation resistance value (for example, 8.2M ohm), protection when the insulation resistance of the
High frequency induction heating machine
cable or extension cable drops, which is a safety guarantee under complex working conditions on site.
TAG:&nbsp&nbsp&nbsppreheating&nbspaircooling&nbspheatingmachine
Product Features
Pipe preheating is essentially one of the professional fields of welding preheating.
Due to a series of special process, installation and environmental requirements for pipe preheating, special
High frequency induction heating machine
heating products for pipe preheating have emerged.
From the classification of application environment, pipeline preheating equipment can be divided into field application type and factory application type.
The field application type is generally constructed in the field.
It has complex environment, low temperature, unstable power supply, inability to use cooling water, movement and transportation requirements. Convenience, fast heating and many other requirements.
Kechuang Electronics has developed this kind of induction heating equipment, including a series of products such as air-cooled temperature-controlled induction heating power supplies, sensors suitable for various working conditions, flexible connection components, and connectors.
In the past ten years, these products have been successfully applied in oil fields, pipeline transportation and other projects.
TAG:&nbsp&nbsp&nbsppreheating&nbspaircooling&nbspheatingmachine
Product parameters
Related Products
Send us a message
Please Feel free to give your inquiry in the form below. We will reply you in 24 hours.